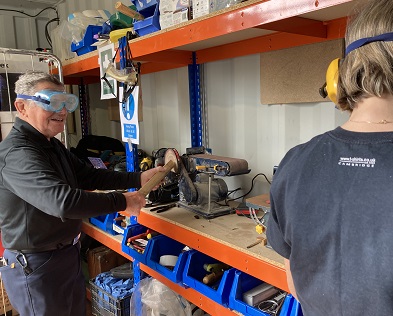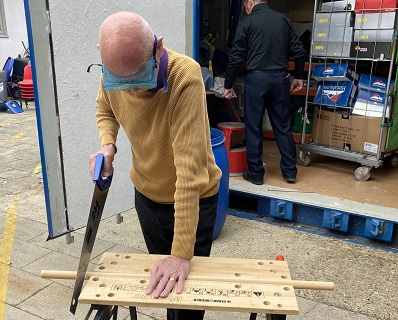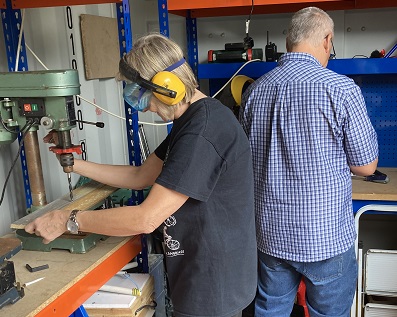 Saturday 24 June is Armed Forces Day, when the Armed Forces Day flag is raised on buildings and famous landmarks around the country (including the Guildhall in Cambridge) to show support for everyone in the Armed Forces community.
At Cambridge City Council, we support the Armed Forces Covenant, which aims to ensure that members of the armed forces community are treated fairly and are not disadvantaged by their service.
It promotes fair access to a wide range of services including education, housing, health and mental health, employment, and welfare. The Armed Forces Covenant is a legal obligation on certain public bodies. You can read more about our support for the covenant here.
In 2022 we were awarded a Silver Award in the Ministry of Defence Employer Recognition Scheme (ERS). The scheme encourages employers to support defence and inspire others to do the same. We updated our recruitment policies to support the employment of reservists. We also proactively demonstrate that members of the armed forces community are not unfairly disadvantaged as part of our recruiting and selection processes.
Veterans' Shed
One new initiative that has been set up in 2023 to support the community is a new veteran-led community shed, which has opened at Brown's Field Community Centre in East Chesterton, supported by a £2,000 Community Grant.
The idea came from the Cambridge Veterans Club (CVC), a group of armed forces veterans that get together socially every month. Similar in some ways to a 'men's shed', the vision for the veteran-led community shed is for people to have a workspace, and access to tools and equipment to work on projects, while also making friends.
As the shed will be led by veterans, any armed forces veteran that has been inducted into the shed can, and will be encouraged to, act as the responsible person while they are there. Once a core group of veterans is in place, sessions will be opened up to the wider community. The veterans plan to run skill-share sessions to support the community, teaching DIY skills such as changing a tap washer or wiring a plug.
Find out more about the project or how to get involved.
Sean Howlett, founder of CVC and joint lead on the Veterans Shed project, said: "I would like to thank Carl, Community Development Officer at Cambridge City Council, for working to give us the opportunity to be able to have and use the shed.
"For me, as a veteran, the shed is a little space I can go to gather my thoughts, in some cases on my own, but also around others from the same background as me when needed. It gives me the freedom to be creative and help with ideas, giving me a sense of worth. I'm looking forward to the future of the shed."
Cllr Mike Davey, Leader of Cambridge City Council, and Chair of the Cambridgeshire and Peterborough Military Covenant Board, said: "It's so important that we support both serving personnel and veterans, as well as their families. These people have sacrificed a great deal for their country and should be celebrated. We must do all we can to ensure serving personnel, veterans and their families are able to access our services easily and effectively.
"There is a lot that we do to support this community, including employing veterans, and making sure veterans and serving personnel are able to be accepted into their communities in a positive and welcoming way.
"People in the armed forces community have offered an incredible amount to serve this country, and it's up to us to ensure that we remove obstacles for the benefit of all."