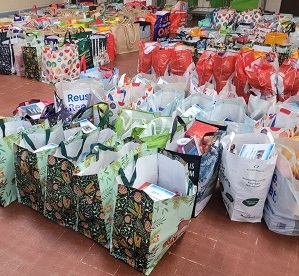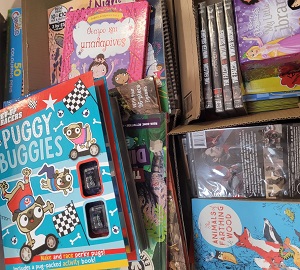 CAMBRIDGE City Food Bank, Cambridge Sustainable Food and Cambridge City Council partnered up again this year to deliver Christmas hampers and gifts to local families – and want to thank every individual and business who has supported the appeal in any way.
Thanks to the generous support of local people in the autumn, more than 700 hampers with Christmas food supplies were pledged through Cambridge City Food Bank's Christmas Hamper appeal.
Since the appeal was made at the end of November for donations of fresh produce and gifts to accompany the hampers, the response has been fantastic and the partners have been blown away by people's generosity.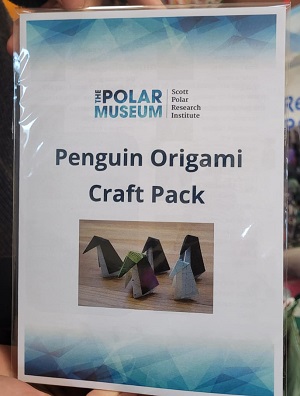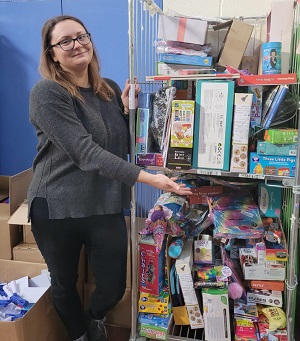 Cllr Alex Collis, Executive Councillor for Open Spaces, Food Justice and Community Development, said: "Thank you to all individuals and local businesses who have supported the appeal in different ways. The Polar Museum, for example, created some make at home origami penguins to give as gifts.
"Particular thanks to local Co-op stores, which donated three trolleys full of children's toys to the appeal, and to Savills, which also donated multiple gifts. Along with the gifts given by individuals these larger donations help to ensure that lots of families will receive a children's gift along with the festive hamper and fresh fruit and veg.
"And a special thank you to the many staff and volunteers from across the three partner organisations who dedicated numerous hours collecting, sorting and delivering – ensuring 700 hampers have been distributed to families and individuals most in need this Christmas."
The executive councillor leading on this matter is
Cllr Alex Collis
(Labour), Executive Councillor for Open Spaces, Food Justice and Community Development. Spokespersons for the other political groups on this issue are
Cllr Cheney Payne
(Liberal Democrat) and
Cllr Hannah Copley
 (Green/Independent Group).