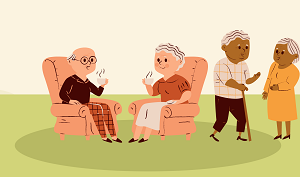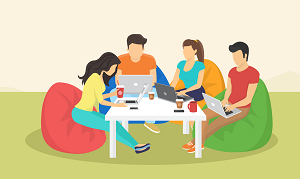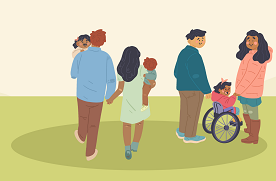 CAMBRIDGE City Council is urging Cambridge-based community organisations and volunteer groups to apply for up to £1,000 to extend their usual opening hours, run new activities, or introduce hot meals to help create warm and welcoming spaces between now and March.
At a time when people may be considering making a choice between eating or putting the heating on because of the increasing cost of food and energy, warm and welcoming community spaces can provide people with another tool to help them stay well at no cost during the winter.
The council's community centres in Arbury and East Chesterton (North Cambridge), Eddington (North West Cambridge) and Trumpington (South Cambridge) are open as warm spaces.
People could pop in for a chat, to join in with an organised activity, to enjoy a free hot meal, or to work somewhere warm to help save on the heating bill at home.
The grant for community organisations was launched in October and over 30 groups have already been awarded funding to help with venue hire, equipment purchase, additional food, energy costs and much more.
Some examples of funded projects are:
King's Hedges Family Support Project, which was awarded funding to offer hot food and refreshments to families at a number of venues, as well as group cooking activities
St Andrew's Church in Cherry Hinton, which runs a youth café for 11-16 year olds after school each week. The funding means they can offer free toasties, hot chocolate, fruit and snacks as part of these sessions, and purchase craft materials to run activities with the young people
Multiple venues which have been awarded funding to open warm and welcoming spaces on a regular basis, from Zion Baptist Church and St Bene't's Church, to Cambridge United Community Trust and Coleridge Community Forum.
To find out what warm spaces are available near you, or to apply for the £1,000 grant to run a warm and welcoming space or another initiative in your community, visit our Warm and Welcoming Spaces webpage. 
Cllr Mairéad Healy, Executive Councillor for Equalities, Anti-Poverty and Wellbeing, said: "We know that lots of local groups already open their doors to support their local communities throughout the year. Our hope now is that this funding will help groups to expand their offer, or be in a position to meet any increase in demand resulting from the current cost of living crisis. This could be contributing to providing a warm meal alongside your usual activity or opening your doors for longer than usual. We're also open to ideas from the local community from people who'd like to run a new activity or event that will make a difference to people during the winter.
"Warm spaces are just one part of the support that is available to help manage the pressures facing us this winter. The cost of living crisis is affecting so many people, so if you're worrying about bills or having to choose between heating and eating, please make sure you access the support that's available to you.
"If you are concerned about your bills or how to put food on the table you can find support on our cost of living webpages. We are here to help and want you to contact the council if you need any support."
Find support on our Cost of Living webpages.
Funding has been provided by the Cambridgeshire & Peterborough Integrated Care System (ICS) as part of wider work ensuring local people all have access to the same levels of support for their health and care. These grants will be specifically aimed at preventing health conditions that can increase each winter as a result of people living in cold and damp homes.