Our customer service centre is now located at Mandela House. The Guildhall ground floor is no longer occupied by us.
Cycle parking is available at all listed buildings, and our parking map shows all local car parks. You can get directions on Google Maps, and Traveline can tell you how to reach us using public transport.
See also our Corn Exchange website.
Mandela House
Address: Mandela House, 4 Regent Street, Cambridge CB2 1BY
Get directions to Mandela House.
Mandela House is home to our customer service centre.
Appointments: Mandela House is open for appointments only, from Wednesday to Friday, 9am to 5.15pm
Telephone: Monday to Friday, 9am to 5.15pm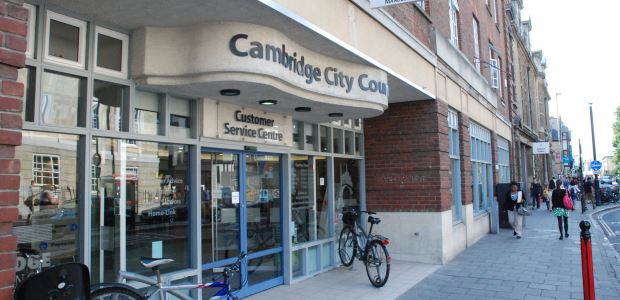 The Guildhall
Address: The Guildhall, Market Square, Cambridge CB2 3QJ
Get directions to The Guildhall.
The Guildhall is only open for public meetings. The ground floor is no longer part of the council. 
Please note, public access for committee meetings is via the Peashill entrance only.